Jane Rohde's passion for design for elders and vulnerable populations has inspired a career in senior living, where she worked on the developer side before opening her own design and Continue Reading
Jane Rohde's passion for design for elders and vulnerable populations has inspired a career in senior living, where she worked on the developer side before opening her own design and consulting firm. The senior living expert shared her insight to help inform healthcare design for seniors during the recent HCD Virtual. When she needs a break from it all, she hits the road on her Harley or seeks out the nearest wave in a sail boat.
Why did you decide to open your own firm?
I was working at Erickson Retirement Communities when they decided to outsource design services, so I took the opportunity to start my firm. The philosophy was based upon identifying the gap between operations and design; however, it was still years before this need was recognized as an issue.
What was your first design project?
My first consulting job was on a senior living building in Baltimore that was being redeveloped from an older apartment building to accommodate seniors. About the same time, I started working on a senior living community for the deaf.
What design lesson did you learn on that project that you still carry with you today?
The importance of a collaborative process to build spaces that truly support the care population, staff, and visitors. Also, leave your ego at the door.
What was your firm's first project?
An older apartment building in Baltimore that was being redeveloped to accommodate seniors. It taught me the importance of a collaborative process and involving users to build spaces that support the care population, staff, and visitors.
What design lesson do you think healthcare could learn from senior living?
I recently presented at HCD Virtual, with Addie Abushousheh from The Center for Health Design, on the work we've done with the Facility Guidelines Institute on inclusive environments, specifically on design solutions that should be applied to healthcare spaces to support lighting comfort, acoustical comfort, mobility comfort, and thermal comfort. Healthcare settings tend to look only at the diagnosis of patients versus the demographic, which is often older adults, including those with varying abilities and who are culturally diverse. Recognizing this demographic and using inclusive environmental approaches can improve outcomes and the environment for everyone who uses them.
What's a new hobby you've picked up since the coronavirus pandemic?
A few years ago I ran a gallery in historic Ellicott City, Md. Our first exhibit had a "recycled" theme, and I created a sculpture called "Curtain Call" by rolling my local theater programs (about 30 years' worth) into long tubes. The piece needed some repair, so I've been fixing it as well as experimenting with negative and positive space by assembling new rolls. These moments have helped with anxiety and the need to burn off energy in the hopes of creating something beautiful.
Outside the office, you'll likely find me …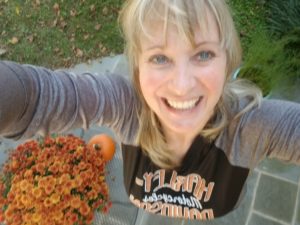 On my Harley Tri-Glide, which I named Plus One, or sailing a monohull or trimaran. When you're riding or sailing, you have to focus and everything else goes away, except the wind, sun, rain, water, sky, sunset … you get the picture.
Your hidden talent?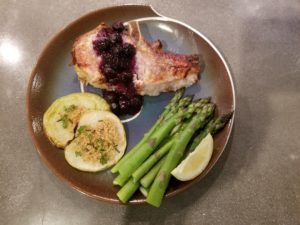 Matching unusual flavors together that seem to somehow work into amazing meals. For example, I wanted something to go with lamb and had a box of plums, so I pitted them and baked them to create sweetness to go with the lamb over rice. Then I made some kale chips with sea salt to add some crunch and contrast. Love that sweet and salty combination!
Three senior living design projects you've worked on in the last year
1 LiveTogether, a nonprofit that I established with my JSR team to support intergenerational living. We've worked on four different types of sites, including one in Detroit.
2 Evermore Senior Living in northern Virginia, a residential assisted living (RAL) model.
3 Willow Haven Senior Living in Carmel, Ind., an RAL model.
Three words to describe your design aesthetic
1 eclectic.
2 surprising.
3 experiential.
Name three unexpected items on your desk
1 dream catcher.
2 red mittens. I donate money to the St. Joseph's Indian School and the mittens came in a package with two dream catchers.
3 recipes.
I have an irrational fear of …
Snakes.
Coffee or tea?
Coffee.
Morning person or night owl?
Night owl.
Fiction or nonfiction?
Fiction—historic, preferably.
Band/musical artist
Bruce Springsteen and The E Street Band and James Bay.
Ice cream flavor
Coffee.
First album you ever bought
"Kiss" by Kiss.
Cocktail of choice?
Vodka mule.
Plays
August Wilson, "Fences" and "Ma Rainey's Black Bottom," and Henrik Ibsen, "An Enemy of the People" and "Ghosts."
Favorite …
Quote "Like a welcome summer rain, humor may suddenly cleanse and cool the earth, the air, and you." —Langston Hughes
Movie character It's a toss-up between Idgie Threadgoode and Ruth Jamison in "Fried Green Tomatoes."
Weekend activity Laughing with friends until the tears come.
Color Black.
Guilty pleasure Popcorn for dinner.
App/website Spotify.
Snack when you travel Nuts.
Sport Sailing and motorcycle riding.
Team Buffalo Bills.
Books Frank McCourt's "Angela's Ashes" and "'Tis," Ann Rand's "Atlas Shrugged," and Elena Ferrante, "Neapolitan Novels."
Artists Itzchak Tarkay, Isaac Maimon, and Matisse.
If you weren't an architect you would be…
An archaeologist. They're a historian in action–unearthing buildings and cultures of the past to better understand how people lived. It's like being an architectural investigator, which would fit my penchant for reading Ellery Queen mystery magazines as a kid.