Over the last several years, healthcare systems have been developing more and more ambulatory facilities to gain market share, build patient loyalty, and provide care closer to the communities they Continue Reading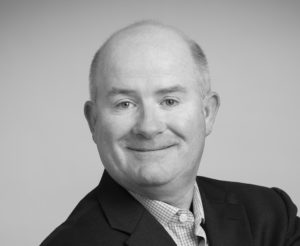 Over the last several years, healthcare systems have been developing more and more ambulatory facilities to gain market share, build patient loyalty, and provide care closer to the communities they serve. The need to locate this space away from acute care campuses has grown and become even more important now that hospital space is being reserved for severely ill patients. Acquiring and consolidating multiple physician practices in the same neighborhood location has also become a priority for health systems and requires branding facilities to be recognized as part of the larger system of care.
Vacant retail space provides the framework for health systems to create new facilities at record speeds. The current opportunities and long-term potential for these facilities is significant so long as best practices are applied during the new health systems' development stages.
An unprecedented opportunity in healthcare
The current economic slowdown resulting from the pandemic and the varied stay-at-home orders has led to a surge in online shopping and, therefore, a glut of vacant retail space as some businesses have shuttered their doors. In New Jersey alone, an increase of approximately 4 million square feet of vacant leasable space has occurred since January 2020. According to the recent report "U.S. Real Estate Market Outlook 2021" by national real estate firm CBRE, we can expect this number to decrease by up to 20 percent by 2025, due in large part to adaptive reuse and asset repositioning.
From big box chains to smaller boutique retailers whose businesses have not survived, empty spaces of all sizes and types are now available. This has created an unprecedented opportunity for health systems to lease these unused spaces to create new medical practices and spaces to deliver telehealth services, which have seen an uptick during COVID-19.
This transformation also is a sustainable way to repurpose existing buildings and deliver new ambulatory projects to market faster. A traditional new building project can take years, whereas adaptive reuse can take only several months, depending on the project's scale.
Adaptive reuse best practices
Choosing the best space depends on many factors, including location, access to transit routes, adequate on-site parking, and the building's adaptability. Additionally, choosing the most appropriate medical practices for a space must be considered. Some programs, such as cancer treatment, require very specific, large equipment and more intimate infusion spaces, which make open, flexible spaces the best option. Many large retail stores often feature large and open layouts once you remove aisle shelving, leaving almost a blank canvas that can be the perfect fit for the needs of a healthcare-focused retrofit.
Furthermore, practices should consider specific questions when choosing an appropriate building to repurpose for healthcare, such as how much of their business has shifted to remote telehealth interactions and how much routine care will stay that way when the pandemic has passed, which will impact space needs. How do they safely interact, greet, process, and efficiently treat those patients who present in person and how can these processes be managed in the built environment?
Create facilities for the long term
Creating treatment space with the most flexibility for the long term is very important, because physicians and their care delivery models change over time. Owners should carefully consider buildings with future growth or expansion capabilities into adjoining space. Additionally, choosing a building that has adequate visibility and street presence needs to be considered.
Owners should engage qualified A/E/C professionals to assess the buildings they are contemplating to get input on if the building can be altered, if the incoming or existing utilities are adequate, and, if not, evaluate whether the investment in these buildings is worth it. Buildings that have the most flexibility to be altered, such as those with high open bays, are the ones that are best suited for repurposing because they provide architects and designers with the most flexibility and potential.
Healthcare professionals and organizations across the country have found themselves with an unprecedented and remarkable opportunity to consider repurposing existing retail buildings for a better future for the healthcare industry. Keeping these space and design considerations in mind will help guide the creation of viable and successful healthcare projects.
Aran McCarthy, AIA, NCARB, is principal, healthcare at FCA (Philadelphia, Pennsylvania). He can be reached at amccarthy@fcarchitects.com.